2014 Joint Conference

"Take in the Best"
The FSEA/IADD Joint Leadership Conference schedule and registration are online!
The conference offers a supplier trade fair, educational programming to address new technology and trends in the industry and an awards banquet where the IADD Presidential Award and FSEA Gold Leaf Awards recipients will be honored.
New this year, conference attendees will have the opportunity to attend tour workshops and share best practices with industry peers as part of the conference programming.

Programs
The Idea Driven Organization
Practice Safe Social Media
Tax Effects: What Does 2014 Have in Store for Business Owners?
Avoiding Unlawful Employment Practices for Your Business
CUshop Consumer Experience Study: High Visibility Effects on Packaging
Adding Value to Print
Corrugated vs. Paperboard: What Everyone Needs to Know About Package Design to Succeed Today
Digital Technologies in Print
Print Industry Forecast: Are We in the Home Stretch in the Year of the Horse?
Ignite Sessions
Interactive Plant Tours - Blanking Systems, Inc. or Letterhead Press, Inc.
Schedule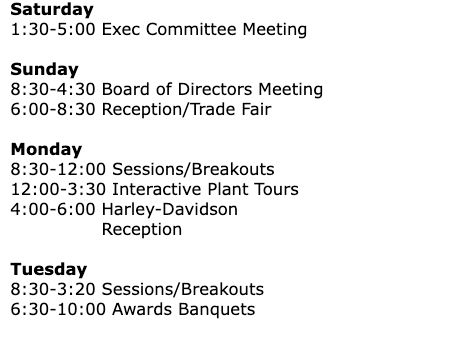 Hotel
Reserve rooms at the InterContinental Hotel by calling Reservations at 1-414-935-5943. Mention FOIL for our special $139 USD single/double room rate. Or RESERVE ONLINE.
ROOM RESERVATIONS MUST BE MADE BY APRIL 3, 2014.